Guess The Number Of Plastic Balls In The Bathtub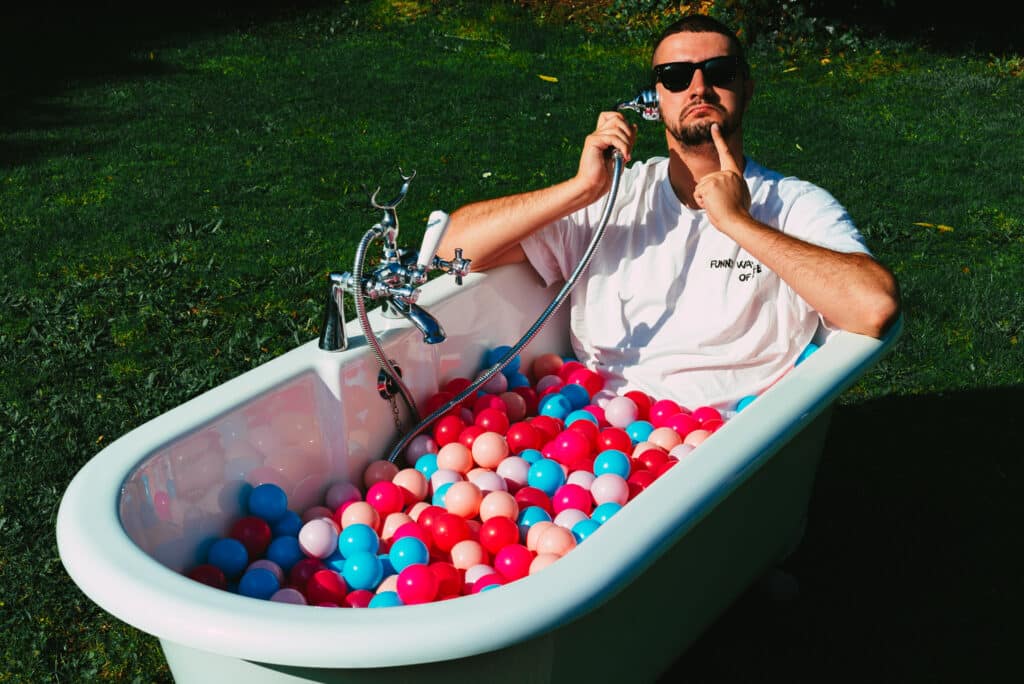 Guess Correctly To Win The Ultimate Tour Merch Bundle
The Ultimate Tour Merch Bundle:
It's competition time and it's a BIG one!
As many of you are aware, we're going on a UK tour this October but sadly our beloved Bucky Bus can no longer cope with the amount of crew and equipment we need to bring. Regretfully, we now need to send her off to a new home and fund our new van.
This special competition will involve a minimum £5 donation to help us fund our new van and give you the chance to take a guess at the number of plastic balls in the bathtub pictured above and win the massive prize bundle.
The bathtub features in an upcoming music video for an as yet unreleased song but for those joining us on tour, you'll be lucky enough to hear it live in the next few weeks!
The prize bundle is worth well over £100 with some very sought after items!
Enter as many times as you like! No limit to the number of entries. Every entry helps support our travel arrangements. Entries close at 18:00 BST Monday 2nd October 2023. Winner will be announced on socials and contacted via email. If the winner cannot be reached within 48 hours, they will forfeit their prize and the next closest guess will become the winner. In the event that multiple people guess the exact correct answer, we'll offer a tie breaker question and a runner up prize for the loser(s). The competition donations will be received via PayPal. If you don't have Paypal but still want to participate in the competition, please email us on info@snayx.com and we'll arrange another way for you to donate.
Proof of the number of balls will be revealed in a pre-recorded video to ensure fairness and competition integrity.
Make Your Donation & Guesses Here:
The Competition is now closed and winner will be announced on the Belly Crawlers Facebook Group.
Good Luck! Here's a BTS clip from the video to help your guesses...